Tori did it!
Tori getting a piggy-back ride from her big brother, Ryan.
She not only graduated, receiving her high school diploma on Friday, but she successfully made it through announcing the names of almost 200 students. Tori and another senior were hand picked by the principal to read students' names at the ceremony.
To add to the anxiety of reading the names properly, annunciating clearly and loudly, she had to also deal with the radiating afternoon heat while wearing a dress with a graduation gown over it…and a cap.
A heat wave arrived in Northern California Friday and by the time we got to the football stadium at the high school it was well into the 90's with very little shade or breeze.
I knew Tori, being young, full of adrenalin-charged excitement and with plenty of distractions, would be fine as long as she had some water handy, which she did.
Conversely, I being 45, hormonal and distracted only by the blaring sun and my perspiration, would not be fine unless I dressed carefully and cooly for the weather.
I can't remember the last time I worried so much over what to wear to an event. If there is one thing that I dread it's being hot and sweaty, especially if I know it's going to be for an extended period of time.
My first thought was to wear this dress:
It's light in both color and weight but it's got long sleeves, a high neck and I have to wear a slip with it. Sounded hot, not in a good way.
Next I thought about wearing this Laundry high-low dress:
It's sleeveless and short enough for hot weather but the material is heavy – a jersey with double thickness. And the dark gray would show sweat spots.
Then I started thinking about shorts. My Lilly Pulitzer shorts worn like this would have worked:
But this outfit really needs heeled sandals to look dressed up enough. I knew there was a chance we might not get seats and I'd have to stand for three hours or more, which did in fact happen. I am so glad I didn't wear heels for that reason. Plus, black in the direct sun is not a good idea.
Finally, I made a decision. A navy blue Banana Republic lightweight gathered maxi skirt with a COS slouchy white tee, cognac belt from J. Crew, Michael Kors flat cognac sandals and my Persolé Chic Shade.
The outfit is not as dressy as I had wanted, but certainly comfortable and not too casual. The tee shirt is light without being overly sheer, and the skirt still managed to be cool even though it's lined and to the floor.
Bringing along my Persolé Chic Shade for extra sun protection was a brilliant idea, if I do say so myself. I actually had someone offer to buy it from me before the ceremony began!
Here we are meeting up after graduation with the beautiful graduate herself.
Thank you for all the kind congratulatory messages you left for Tori on my last post.
I hope you had a happy weekend!
How do you go about dressing up in hot weather?
Do you have any fashion tips for a heat-hater like me?
And remember that How I Wear My: Floral is going to up bright and early on Tuesday, June 4th. There is still time to be included in the post. Just send a photo of you in something floral to me or Jill of Everything Just So by mid-day on June 3rd.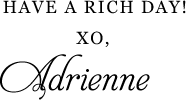 Other posts you may enjoy...